First Porting of Windows 10 IoT Core on i.MX 8
Embedded Software Company Leads the Way with Solution for MSC SM2S-i.MX 8MQ module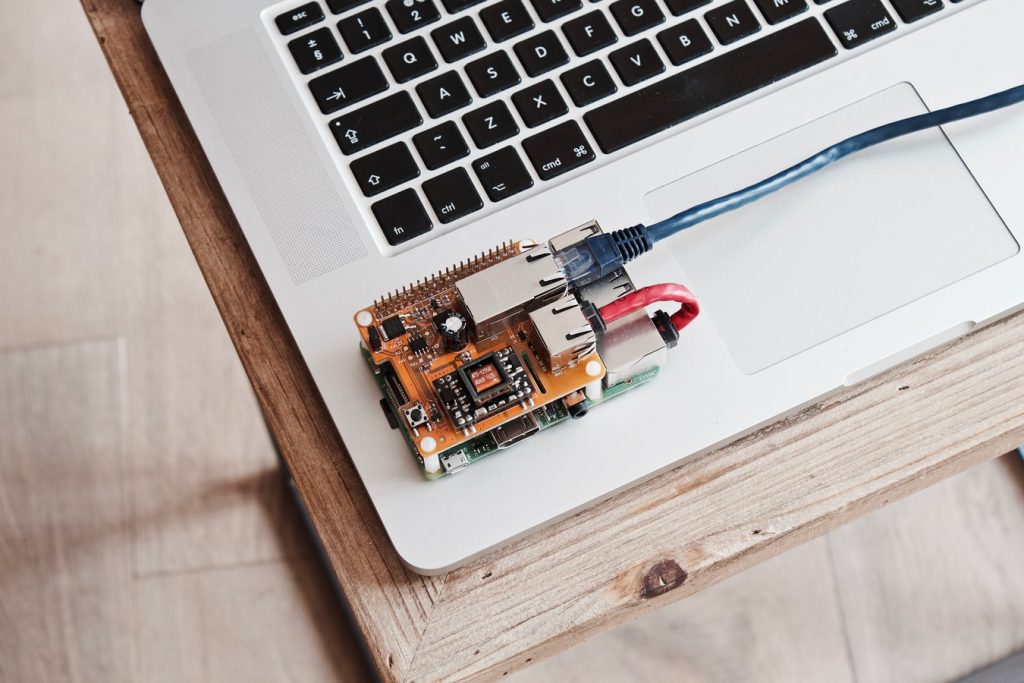 For the first time, Witekio successfully ported Windows 10 IoT Core to the i.MX 8 processor.
Client: MSC Technologies
Hardware: MSC SM2S-i.MX 8MQ module
Targeted Applications: Embedded computing; Machine vision; AI/Smart IoT platform; Embedded kiosk
Since the availability of the Windows 10 IoT Core Board Support Packages for the NXP i.MX family of processors was announced by Microsoft's Ian LeGrow in his keynote at CEATEC in October 2019, the race has been on to see which embedded software company would be the first to successfully port the two and deliver commercial-ready hardware. Witekio engineers working out of its German offices, emerged as the winners.
All of the Advantages of i.MX 8…
The strengths of the i.MX 8 microprocessor are well known, but include its support for machine learning, its robust multimedia feature set, its hardware 'root of trust', and its scalability with regards to features and price.
The i.MX 8 microprocessor is promoted as the perfect choice for IoT products ranging from automotive infotainment (including head-up displays, rear seat entertainment, and eCockpit units) to advanced human machine interface (HMI) and control systems, and single-board computers such as the MSC SM2S-i.MX 8MQ module. The true successor to the i.MX 6 microprocessor proved popular with Witekio clients immediately, with some embarking on proof of concept projects shortly after its release.
…with all the Benefits of the Windows 10 IoT Core
Windows 10 IoT Core is a version of Windows 10 that is optimized for smaller devices with or without a display that run on both ARM and x86/x64 devices. While capable of running only a single application, Windows 10 IoT Core offers the same level of security expected of the entirety of the Windows 10 suite.
Windows 10 IoT Core leverages the Windows 10 common core architecture and can be used in the building of low-cost devices, including MSC SM2S-i.MX 8MQ module-based devices. Taking full advantage of the Universal Windows Platform for its development, Microsoft is confident that the "real-world IoT solutions being built by our customers and partners are just the start of the exciting path ahead" for the entire IoT sector.
From Potential to Production
While porting Windows 10 IoT Core to i.MX 8 was theoretically possible, the Witekio team found that it remained a significant challenge. For one, the memory layout posed problems as Windows 10 IoT Core requires multiple different software packages to work together seamlessly. With crucial elements including U-Boot, ARM Trusted Firmware (ATF), and the User Extensible Firmware Interface (UEFI) having incorrect (but still hardcoded) memory configurations and other issues, Witekio's engineers needed to apply their technical expertise in combination with their creativity, trying different approaches to overcome the inevitable pitfalls expected in any groundbreaking embedded software project.
Witekio's World First
As one of the first companies to successfully produce a production-ready Windows 10 IoT Core-i.MX 8 port, Witekio is – for the moment – uniquely positioned to apply this expertise to add value for other clients.
With both Microsoft and NXP touting the combination of their respective products as the perfect partnership for low-cost, low-energy IoT hardware and single-board computing, Witekio's newly acquired experience in delivering a functional port between the two is likely to be in high demand.
Witekio engineers not only managed to debug the existing board support package (BSP) but 'hardened' the same BSP for deployment on the MSC SM2S-i.MX 8MQ module to improve reliability. In addition, Witekio's team developed crucial knowledge about the Windows 10 IoT Core boot process and the Windows 10 UEFI, knowledge that now allows them to adapt their world-first port to other hardware projects for other customers.
Ready to Adapt to Your Hardware
Each year Witekio delivers on more than 300 projects for customers around the world. Embedded software for smart devices and the IoT represents a significant share of those hundreds of projects and with Witekio's new expertise porting the leading, mass-market IoT operating system from Microsoft, Windows 10 IoT Core, and the market leading microprocessor from NXP, the i.MX 8, it's unlikely this share will decrease.
With Microsoft itself predicting that 94% of enterprises will be using IoT devices by the end of 2020, the market for IoT has never been stronger. As more devices adopt the Windows 10 IoT Core-i.MX 8 combination, demand for the new knowledge and skills that Witekio alone can claim – if only temporarily – is likely to continue to grow, too.
Ready to get started with your Windows 10 IoT Core-i.MX 8 project? Contact Witekio today!